Giclee Print: The Lion Walks with the Lamb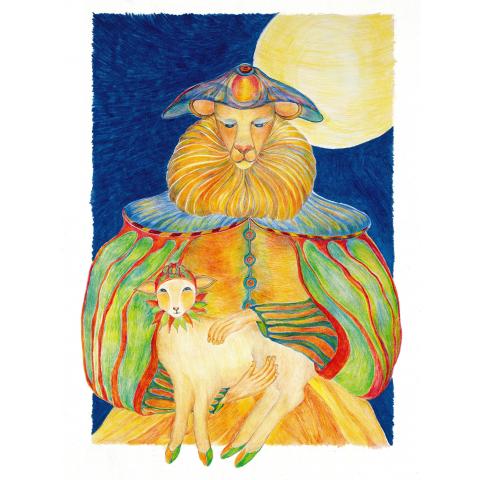 Click an image for a detailed view.
From The Whimble Tale, "Lost and Found"
The Whimbles fervently hope that the Lion and Lamb will always walk together. In their story from Caelumen, the Lion, Pax, rescues the Lamb, Trolliver, from a snowy crevasse. Haven't we so often fallen down to then be carried up and beyond by a stronger being than ourselves?
Unique giclee print: vertical - approx. 13" x 17" (including border) - archival hot press paper
Each print is titled, signed, and dated.
Giclee Print: The Lion Walks with the Lamb
$150.00