Giclee Print: The Bakery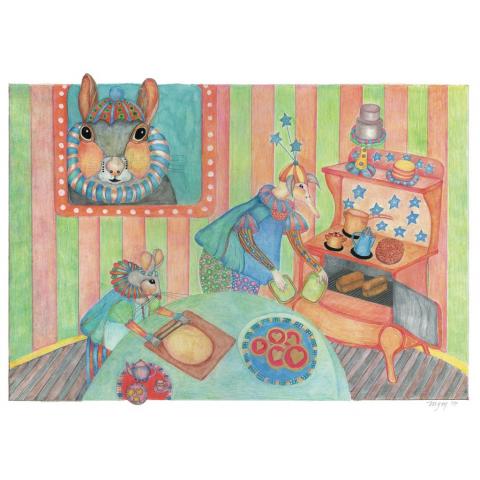 Click an image for a detailed view.
While Annabelle the Sweet Pea Whimble and her Companion, Gillian the Tiny Field Mouse, are joyfully creating pastry perfections in their treetop bakery, Bartholomew B. Squirrel enviously looks on.
(Cover art for "The Chronicles of Hissing Sid & The Whimbles - A Winter Tale - 2014, Book I in The Penstemon Farm Whimble Adventure Series)
Unique giclee print: horizontal - approx. 13" x 17" (including border) - archival hot press paper
Each print is titled, signed, and dated.